Wisdom- Sought or Taught?
"Experience teaches wisdom"
I'm sure you've heard this statement before. I have, and somehow it never once resonated with me. Am I that weird? They say I'm weird, but I think I'm bomb.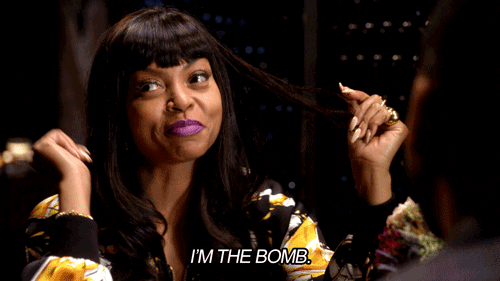 Wisdom..What is it?
Wisdom can be defined is the ability make the best decisions after being exposed to the facts. Wisdom sees all things in focus and is able to work towards predestined goals with flawless precision. It's being able to make sensible decisions and make good judgement.
We've all had our fair share of experiences and there are more to come, especially for people like me (I'm not as old as you think). I grew up guarded and deliberately shielded myself from the chaos some people have already been through. I don't give myself credit though; there must have been a greater force supporting me. Now that I'm an adult and share my 'not so messy' slate of a life, people would say, "Yuh nuh experience ntn yet, yuh jus a come". I laugh because some of these same people listen to me speak and exclaim, " You're tremendously wise beyond your years" or "You sound like a 60 year old woman trapped in a young girl's body". Ironic indeed. Some thin-skinned people would flip, but to me it's actually a compliment.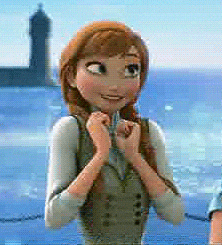 "You grow wid yuh granny?" Is another variation of the questions I get. And yes, for the record, I grew with her for some time and mi love her to mi hawt.
Does experience really teach wisdom?
I've come in contact with a wide array of people and the punchline is the same, "My experiences have taught me wisdom". However, what I've come to recognize is that experience is not always the best teacher because the same people who echo this phrase are scarred and wounded with bitterness, regret, pain, hurt and unforgiveness. Wisdom is hardly ever what people emerge from certain painful situations with. Instead, I've seen them emerge with splintered hearts, broken spirits, shattered dreams and tangled emotions. There is an underlying assumption that the only way to learn about relationship is through mistakes; no way. Whoever told us wisdom only comes from damaged, tattered, hurt, aged, withered, dying vessels lied. There is an underlying assumption that the only way to learn about how to deal with something is through mistakes and that we must endure failure and disaster in order to learn and mature. There is something faulty about this thinking.
Be delivered from it now.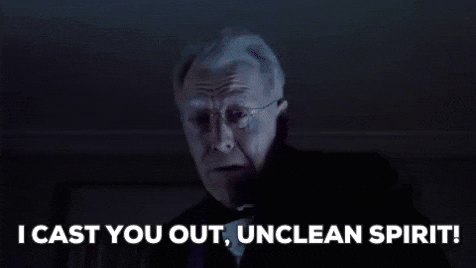 Years ago, I began to search in order to identify from whence this unparalleled wisdom came. I actually began to feel like an outcast because I could shed light on situations and experiences my peers (or even older people) came to me with although I had no prior knowledge on or exposure to it. I felt way too mature, like an experienced, mature woman in a young girl's body. I really tried to think and act like my peers, but it didn't work. I thought that maybe a portion of it came through observation and analysis, but no amount of experience in my twenty- *ehem* years could have amounted to the wisdom people say I exhibit.
So weh it come from den? Mi born wid it? (translation: Where did it come from then? Was I born with it?)
For the Lord gives wisdom; from his mouth come knowledge and understanding. Proverbs 2:6
So, it seems as if the Lord granted this gift to me. Wow, thanks God! It's literally saved me from A LOT in life.
Let's be careful not to overshadow the wisdom of God with self-taught wisdom. In that, what we could have saved ourselves from by seeking wise counsel, divine help and spiritual insight, we instead ran into in our own understanding. I advocate for Spirit-led decision over haphazard and 'fleshly' ones. So while the intentions in this saying are good and well-thinking, it may be promoting a culture of "I have to go through it before I gain the wisdom to handle it".
Now, I know this post may reach a wide audience- including people who has been through a lot and have gleaned valuable lessons from these experiences. I'm not discrediting your experience nor am I saying it has no value. Experience CAN teach wisdom but, the real teacher is not the experience itself but the reflection and self-examination that should go with it. Regardless, I would prefer if we stopped glorifying experiences over encounters with the Holy Spirit. The pain does not have to come before the lesson. The omniscient God with exceptional foresight, already has the answers we need.
People would once make me feel inexperienced because I chose to omit myself from certain things from an early age. Remember I told you I was weird? Yeah. To date, I have no regrets about my unpopular decisions though; in fact, I am elated I allowed the Holy Spirit to lead me because people now consult me for advice to remedy their situation and administer healing to their wounds.
So..
I am not damaged;
I am not broken;
I am not an emotional wreck;
I've not had failed relationships;
I wasn't mentored;
I've not been through therapy;
..but yet still, I'm a woman of great wisdom.
My heavenly encounters with the Holy Spirit did that, not my earthly experiences.
Friends, I urge you..
If any of you lacks wisdom, you should ask God, who gives generously to all without finding fault, and it will be given to you. James 1:5
Wisdom is a shield and God wants to shield you. Seek it.
About the Author:
Shanique Shand is a woman of God intent on fulfilling her prophetic destiny as a global pollinator- a carrier of the Word, conduit of the Holy Spirit and connector between people and God. An oracle of God and a Kingdom Ambassador, she embraces the call to preach, teach, exhort, sing, prophesy unto repentance, restoration and spiritual activation. This woman of God is a multipotentialite who boasts diverse gifts and talents which she uses to advance the Kingdom of God in various capacities as a Preacher, Worship Leader, Speaker, Author, Christian Coach and Entrepreneur. Shanique is also a competent emcee, copy writer, editor and voice over talent.